While you are getting started, be sure to display our on screen guide. The on screen guide will display useful information about the section of TeamSupport you are currently using. It will update automatically as you change areas. There are helpful links on the screen which will link to this help guide.
The on screen guide is always on the right hand side of your screen. However, it might be hidden.
To view the on screen guide, hover over tab to open the on screen guide and click to open, then click again to close.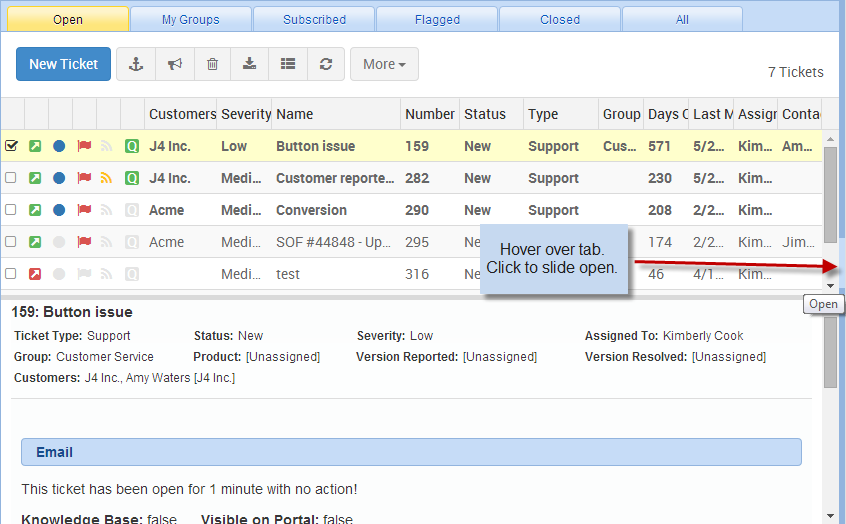 Here is what the screen guide looks like when it is open: