To merge two tickets into one, you will first choose the loser (the ticket that will be lost). With the losing ticket open in a tab, click the Merge button in the tool bar.

When you do this, a dialogue box will appear asking you to locate and choose the winner. Simply search for the ticket by name or number.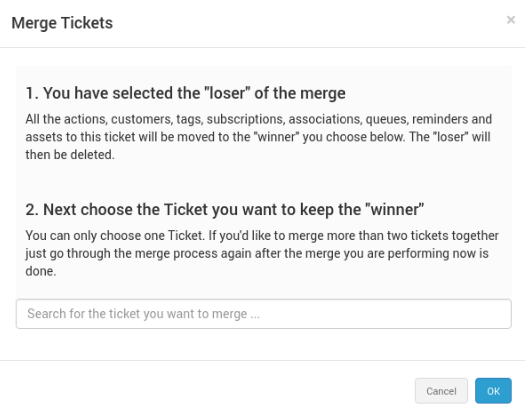 When you merge tickets, all of the actions, customers, tags, subscriptions, associations, queues, reminders and assets on the losing ticket will be moved to the winning ticket, and then the losing ticket will be deleted.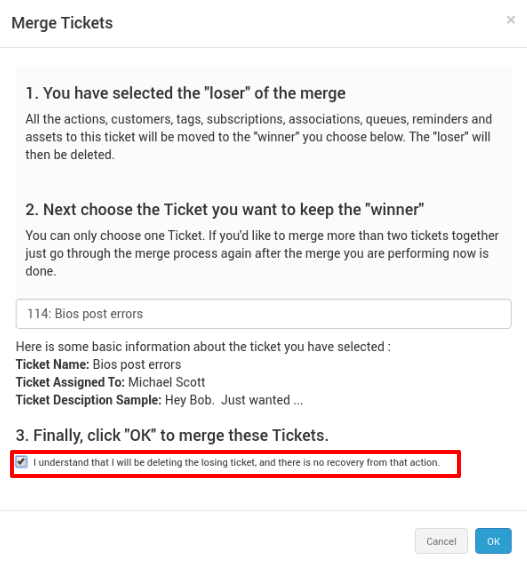 You can bulk Merge tickets from the My Tickets Grid by selecting "Bulk Merge" from the More menu at the top of the grid.
The difference with the bulk merge is that you can select multiple "loser" ticket from the grid. When you pick the winner, all selected loser tickets will be merged into the winner.
Click here to learn more about Merging Customers.