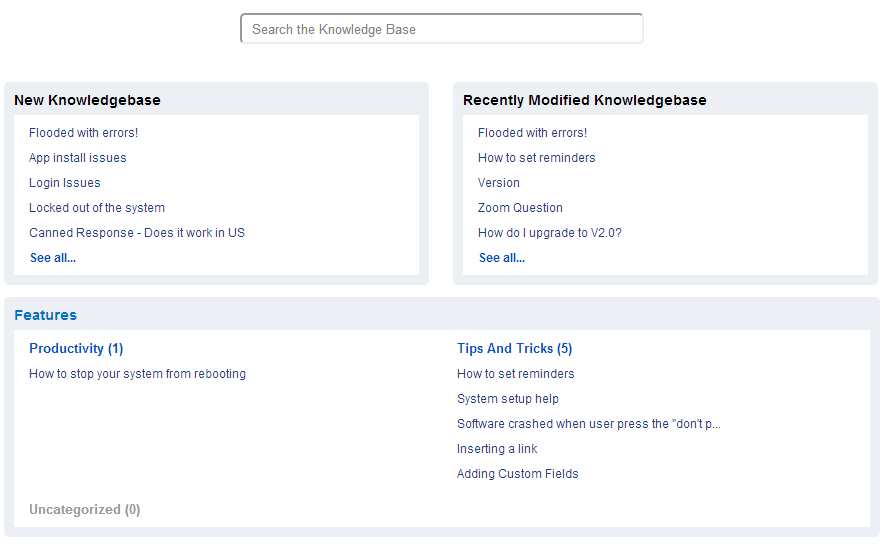 The Public Knowledge Base allows you to place a link in your website which exposes the information in TeamSupport that has been marked as "Is Knowledge Base" and "Is Visible on Portal".
The link to your Knowledge Base can be found by going to Admin -> My Portal -> Public Portal -> Knowledgebase URL.
The Public Knowledge Base presents a very clean and easy to use display for your users. As with the Basic Portal and Advanced Portals, the design of the Knowledge Base is purposefully sparse so that you can fit it into an iframe in your website (see Integrating the Portal into your Website for more information). For example, here is a link to the TeamSupport Knowledge Base which is embedded in an iframe in our website.
The Knowledge Base has a search box which allows your users to search for specific topics (note that if they leave the box blank, all Knowledge Base articles will be returned). Here is a view of the screen showing articles which match the search term.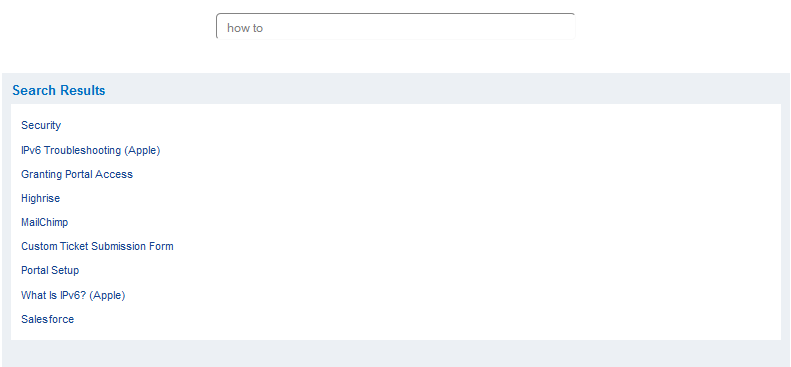 When a topic is clicked, the user will get a screen like this: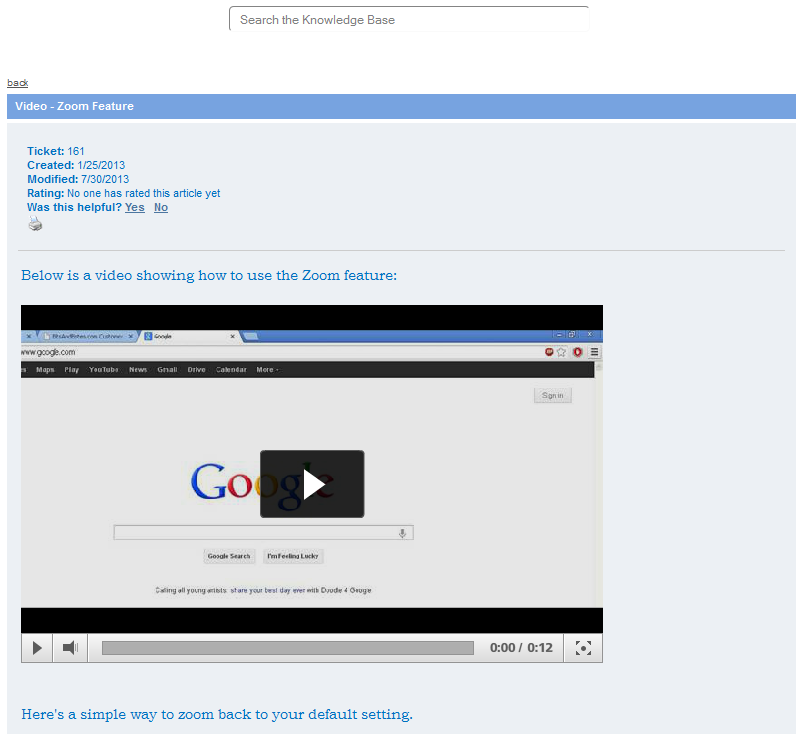 Knowledge Base Reporting
Another feature that we have introduced is the ability to track how your Knowledge Base is being used. In the reports section of TeamSupport, the report titled "Knowledge Base Traffic" will show you information about the recent visitors to your Knowledge Base. The information in this report includes the article they viewed, what search term they used to find the article, and the IP address of the user. This report can be very useful for tracking how your Knowledge Base is being used by your customer base.