TeamSupport-Jira Integration for better bug tracking.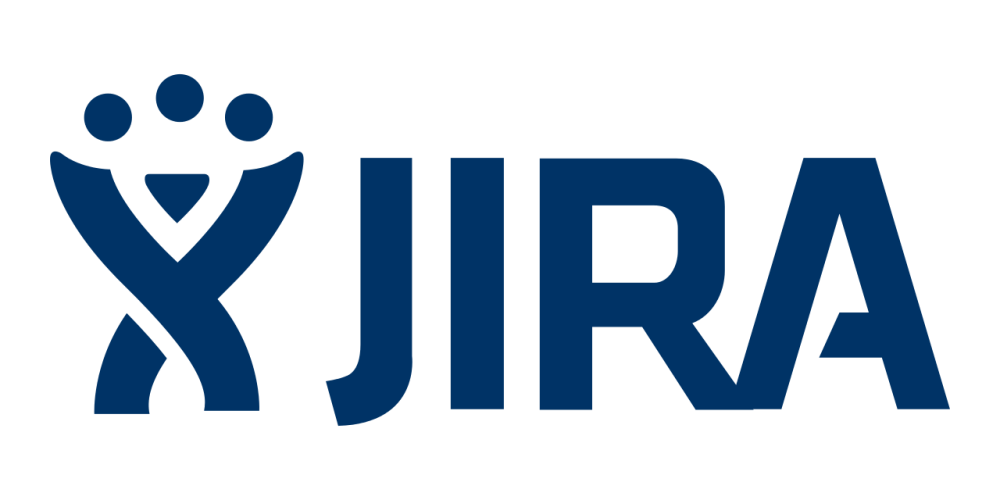 Edition: Enterprise
High level overview:
In TeamSupport we are focused on helping your organization provide the best customer & product support possible. If you are using Jira to keep track of bugs and projects and your support team have identified a problem that needs to be reviewed by your development team, the integration between the two products makes it very simple for your teams to collaborate and improve your customers experience.
Here are a few points to note before we get into actual setup:
There are 3 steps to this Jira setup. First, you will need to follow the setup on this page. Second, there is a link at the bottom of this page which will guide you through how to configure your Products for Jira. Finally, the last link on this page explains how to use your Jira integration from the Ticket page.
If you have multiple Jira servers, you may setup each as it's own instance. Setup instructions are below.
If a new Jira issue needs to be created, your TeamSupport ticket will create and link itself with a new issue in Jira. The Jira fields populated in this case are summary, description, project and type.
If the issue that needs to be resolved already exists in Jira, you will be able to link your TeamSupport ticket with the existing issue in Jira.
A single issue in Jira can be linked with multiple tickets in TeamSupport.
The communication between the two teams will be done through the TeamSupport "ticket" and Jira "issue" comments. A "Viewable by All Users" comment created in a linked Jira issue will be created in all of the TeamSupport tickets linked with it. An action created in the TeamSupport ticket will be created in the linked Jira issue indicating the ticket that it belongs.
A change made in the status, project, type or any of the fields listed in the custom mappings in the Jira issue will be applied to all of the TeamSupport tickets linked with it.
An issue in Jira does not create a ticket in TeamSupport.
A change made in the TeamSupport ticket is not applied in the linked Jira issue. This action was not implemented because the authority of the issue is in the hands of the development team and because this action would spread these changes across all the associated tickets.
Changes made to a issue comment in Jira will not be applied to the linked TeamSupport ticket. This action was excluded because Jira does not support rich text like TeamSupport does – and updating the TeamSupport comments will remove the formatting and style applied to our comment. If a change is needed, a new comment in Jira will need to be created. However, a change made in a TeamSupport comment will update the comment in Jira.
An existing and a new Jira ticket link can me established via the

API

. This could allow you to automate the Jira ticket link.
Detailed Setup:
Setting up the Integration:
Log into TeamSupport with an account that has Administrator rights and go to Admin->Integration. You should see a screen like this: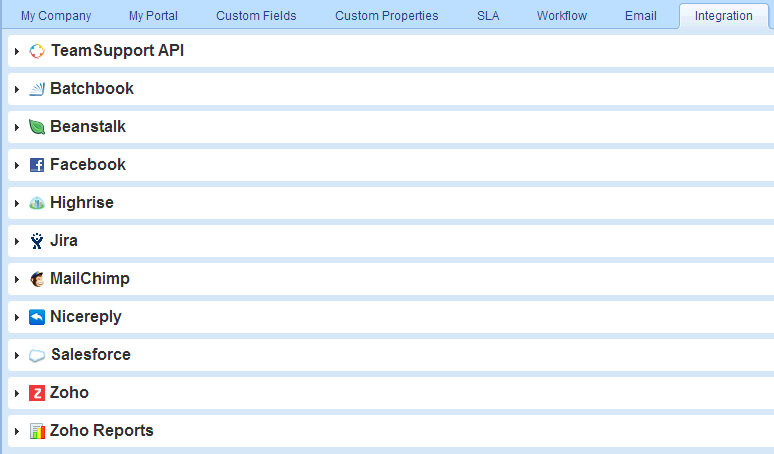 Instances: If you have multiple Jira servers which you need to connect to, you can sent them up each as a Jira Instance. Select a Jira Instance from the drop down menu, or click "Create" to create a new Jira Server instance.
Instance Name: Enter a name for this instance. This field is required. You may rename this field later, although the "Default" Jira instance cannot be renamed.
Jira Host Name: Enter your full Jira Host Name, including the protocol (http or https) and the port number if required. e.g. "https://.atlassian.net", "http://in-house.domain.com:8080"
Jira User Name: Enter the Jira username that will be used for our integration to access to your account and create new issues, issue links and comments. To learn how to enable issue linking look for these instructions below. Be sure to use the username and not the email address. Although Google Users can log in their instance with their email addresses it is not possible to use a user's email address to authenticate via

API

.
Jira Password/Confirm Password: Enter the password for the Jira account in the Password and Confirm Password fields.
Default Project

KEY

: We sync the TeamSupport Product with the Jira Issue Project Key. When no product is assigned to a ticket and the ticket is linked with a New Issue, we use the Project Key specified in this field. Please notice that the match is made against the Project key instead of the Project Name.
Action type to push to Jira as Comments: Select the "All Types" option if all actions needs to be sent to Jira, otherwise, select the an Action Type from the list.
Update TeamSupport Ticket Status: If you need to update the TeamSupport ticket status whenever the Jira Issue Status is updated, check this option and verify that the different Jira statuses are available in TeamSupport. If this option is not checked an action in the TeamSupport ticket will be added whenever the Jira Issue Status gets updated.
Synchronization Active: Sets the Jira Instance to active.
Always Use Default Project Key: If you would like to always use the default Product Key listed above, choose "Always Use Default Product Key". Otherwise, we will use the Project/Product match.
Include Non-Required Fields on Issue Creation: If checked the mapped fields that are not required in Jira for the issue creation will be sent to Jira at initial sync (issue created from ticket). If unchecked, only the required fields will be used to create the issue and the rest of the mapped fields that are non required will not be sent.
Use All Ticket Types: If you would like to allow all Ticket Types to be sync'd with Jira, leave "All Ticket Types" checked. If you would like to limit the Ticket Types, uncheck this box and the select only the Ticket Types that you would like to be allowed to sync with Jira. The Jira box will only show up on tickets that have the selected Ticket Types.
Custom Mappings: You may add custom mapping fields that you want to bring over from the Jira Issues into the TeamSupport tickets. These include custom fields from within your TeamSupport account.
Save: Click the save button to save your changes.


Enable Issue Linking
The user specified in this integration must have permission to link issues. These permissions are established at two different levels in Jira. Issue linking must be enable globally. To do or verify this take the following steps:
Log in as a user with the

JIRA

Administrators global permission.
Choose > System. Select Issue Features > Issue Linking to open the Issue Linking page.
(tick)Keyboard shortcut: g + g + start typing issue linking
Click the Activate button. The Issue Linking page reloads, stating that linking is enabled.
Once issue linking is enabled globally it also needs to be enabled for the specific user. To do or verify this the following steps need to be taken:
Log in as a user with the

JIRA

Administrators global permission.
Choose > Issues. Select Permission Schemes to open the Permission Schemes page.
(tick)Keyboard shortcut: g + g + start typing permission schemes
For each permission scheme necessary click the Permission Scheme name. (For all the relevant projects to get the permission)
Look down for the Link Issues permission and add or verify the user, its group or its role.
Fields Mapping
Tickets:
Type (Optional)
Project -> Product
Status (Optional)
Custom Mapping which include TeamSupport custom fields
Product Setup
In order for your Tickets and Products to work properly with Jira, you must configure Jira settings for your Products. This way, you can identify the Project Key and the Jira Instance for each Product.
Creating Jira links on Tickets
Once Jira and Product setup are complete, the final step is creating a link on a ticket. Click here for detailed instructions on how to link a ticket to Jira.