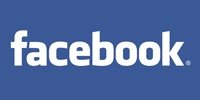 Please follow the steps in the video to add a Support section to your company Facebook page. If you find any issues with these directions, please email support@teamsupport.com and someone will help you.
Additionally, here is a great posting published by Hubspot with instructions using the new Facebook interface.
Tips to Navigate Facebook's new Interface
After you log in, rather than searching for "Developer" at the bottom of your admin page, simply navigate directly to the Facebook Developers page.

Here is what the "Register" button will look like:






Once registered, the video says to look for "Create a new app", instead, you will use the "Add a new App" link. You will create the app on the "Facebook Canvas".






After creating the new app, by default you will be taken to the "Quick Start". If you Skip this "Quick Start", you will be taken to the basic info page that is very similar to the page described in the video. Here is how you skip "Quick Start":






Click "Add a Platform" once for Facebook Canvas and then again for Page Tab. There is no longer a need for "Canvas

URL

" or "Page

URL

" that are referenced in the video. After these are added, the Secure Canvas

URL

and Secure Tab

URL

can be found by navigating to "Settings" on the left hand navigation, and then the Basic tab.

You will still need to follow the instructions for this link in order for the tab to display on your page: http://www.facebook.com/dialog/pagetab?app_id=YOUR_APP_ID&next=YOUR_URL
You may need to make your app live. To do this, navigate to "Staus & Review" on the left hand navigation. Here you will have an option to make your app live.
URL

's from the video

There are a few URLs mentioned in the video. To make this easy for you to setup, here are the examples you can copy and paste:

Secure Canvas URL: https://fb.teamsupport.com/Orgname/
Secure Page Tab URL: https://fb.teamsupport.com/Orgname/facebook

Final link to add Page tab to your page: http://www.facebook.com/dialog/pagetab?app_id=YOUR_APP_ID&next=YOUR_URL