This page describes the basics and default settings of the Advanced Portal. Click here for additional options and customization options.
The Advanced Customer Portal can be integrated into your website through an iframe. This will allow you to have the Customer Portal load into a designated page right in your website. The Portal can be customized for colors, fonts, and also for content. This section describes the default Advanced Portal settings.
To see the Customer Portal, your customers must be setup properly in your system. We recommend you setup a "Test Customer" so that you can see the Customer Portal from your customer's perspective. Click here to add a "Test Customer".
The URL for your Advanced Portal can be found under the Admin section -> My Portal tab -> "Advanced Portal URL".
When your customer visits your portal site, they will be presented with the login form below. When they enter in their email address, as long as we know who they are and they have been granted portal access by you, the password box will appear for them.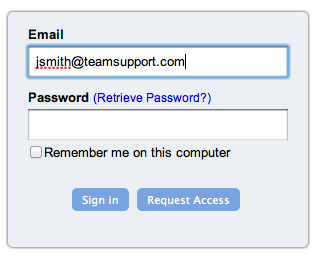 Once logged in, your customer will be presented with the Landing Page. The image shown is just an example to illustrate your ability to customize the portal by adding a logo to the page.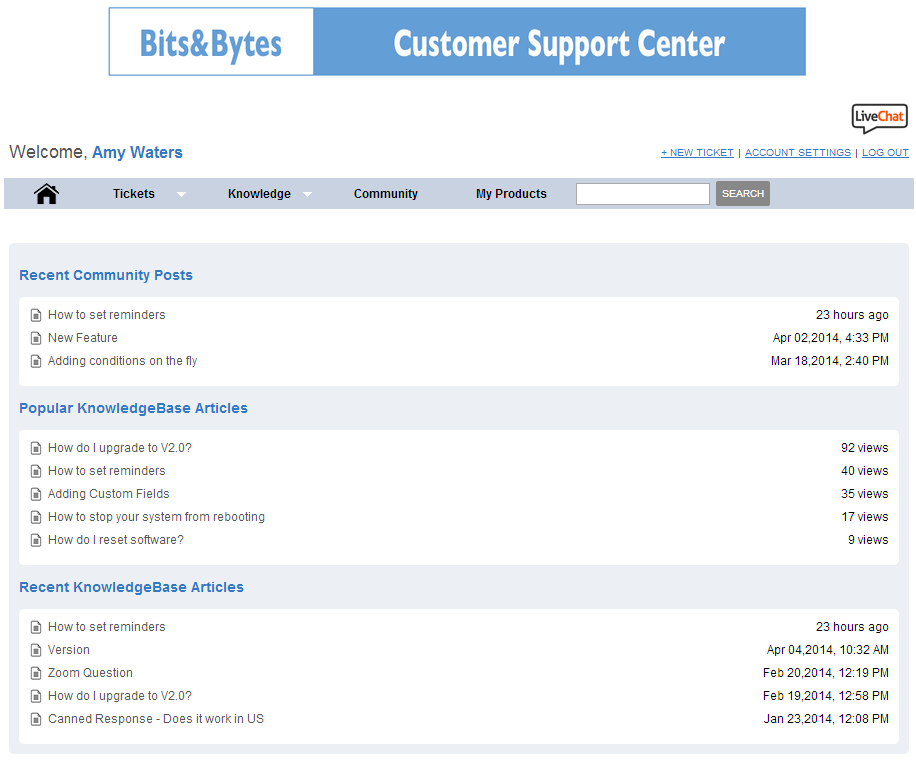 Here are several tasks a customer can complete from the Landing Page:
Submit a Ticket
Your customers can submit a ticket by clicking on the +New Ticket link.


The defaults for the new ticket entry form are Subject and Description. They can also add attachments and a screen recording to their ticket.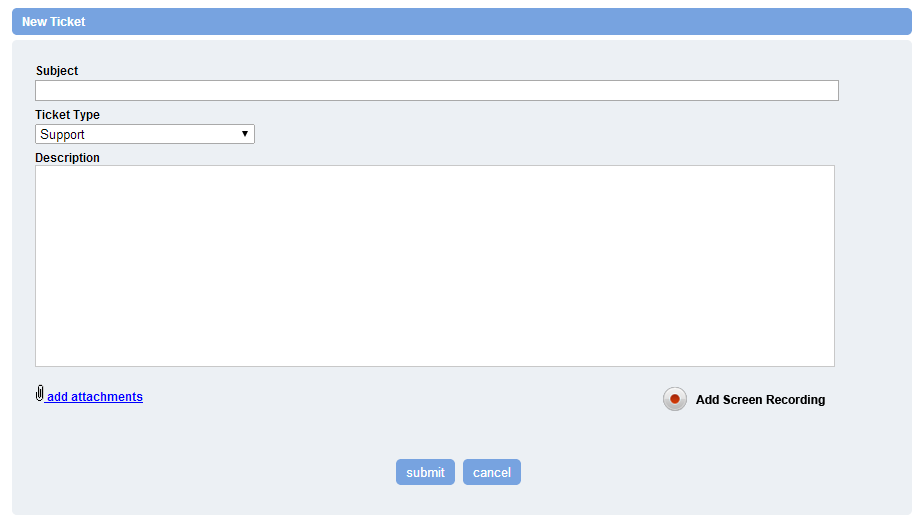 Mange Existing Tickets
Your customers can view and manage their tickets by clicking on Tickets from the top navigation.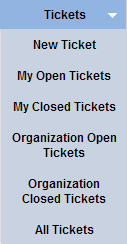 Customers can add comments, close, or reopen tickets.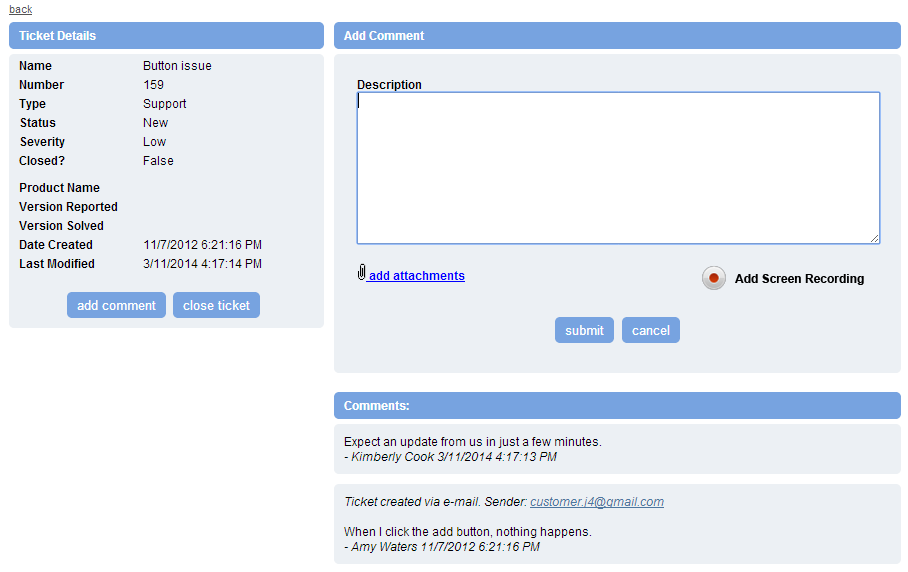 View Knowledge Base
You can give your customers access to Knowledge Base articles about common issues, FAQ's, Tips and Tricks, and more.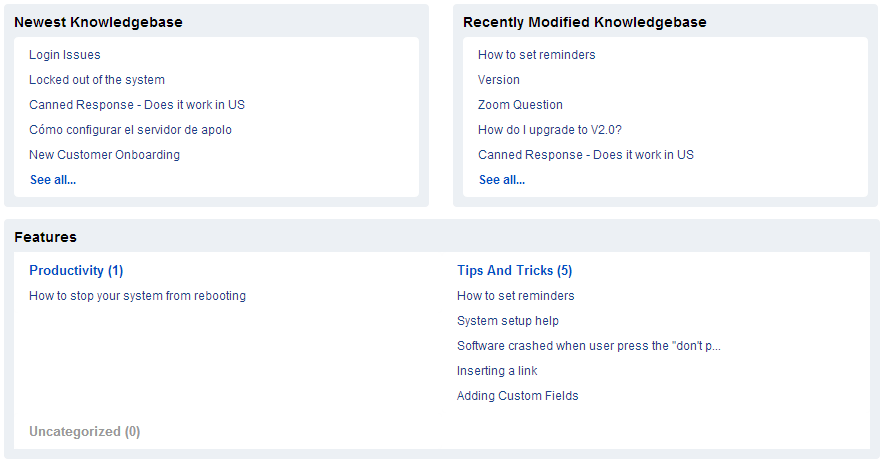 Search
Your customers can search for support tickets and articles by typing a keyword into the search bar on the top navigation.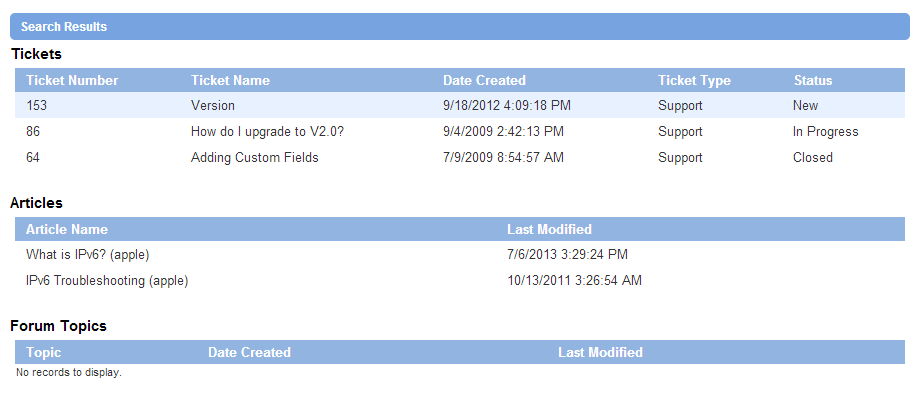 Chat
Your customers can initiate a chat with your TeamSupport users.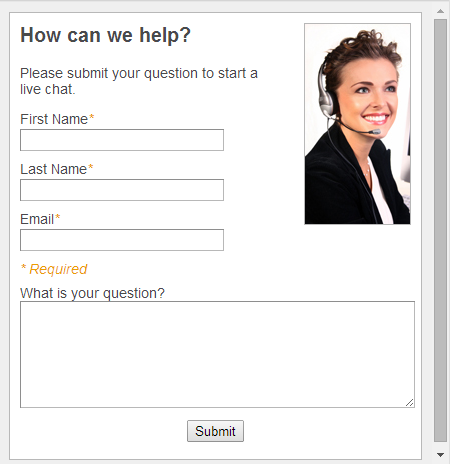 What's Next?