There are 3 different ways to access the Knowledge Base.
If you are a TeamSupport user, you have access to the Internal Knowledge Base. This Knowledge Base section on the left hand navigation shows all of the articles that are available to your customers, in addition to private categories and articles that only internal TeamSupport Staff will have access to.
The Knowledge Base is a great place to segregate and display helpful information such as how to configure products, use case scenarios, canned responses, tips and tricks, or various protocols that should be followed.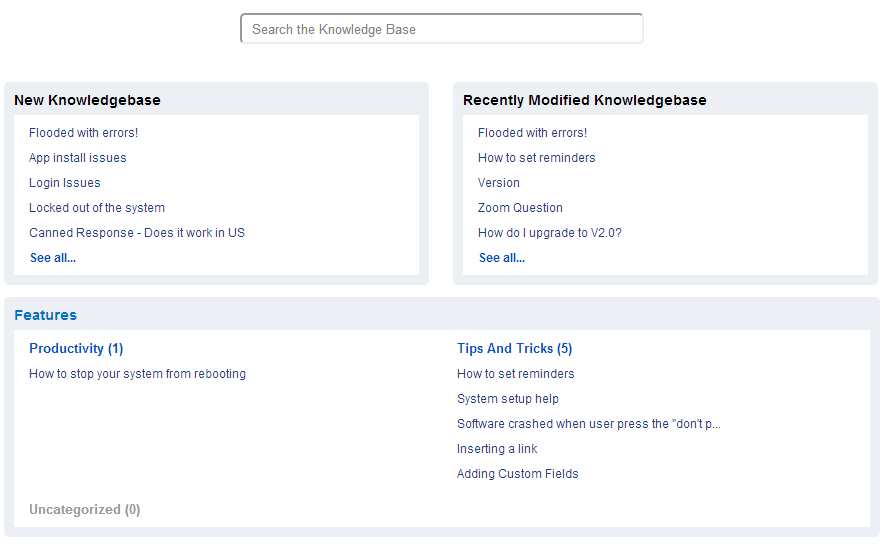 You may display your Knowledge Base publicly. The Public Knowledge Base allows you to place a link in your website which exposes the information in TeamSupport to anyone on the internet.
The Public Knowledge Base presents a very clean and easy to use display for your users. As with the Basic Portal and Advanced Portals, the design of the Knowledge Base is purposefully sparse so that you can fit it into an iframe in your website. For example, here is a link to the TeamSupport Knowledge Base which is embedded in an iframe in our website. You can provide your customers with a link directly to the Knowledge Base, or it can be a part of the Public Portal.
Secure Knowledge Base (on Advanced Customer Portal)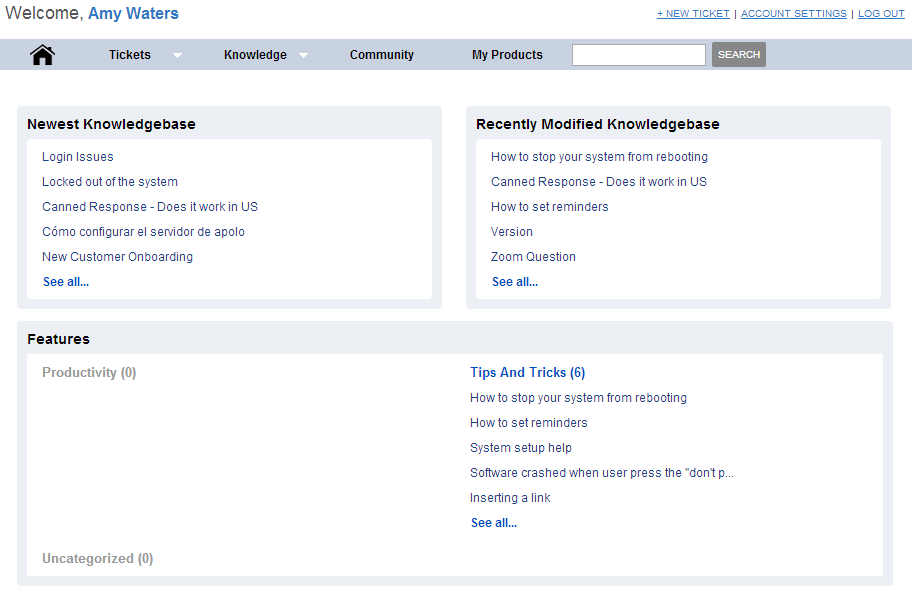 You may display your Knowledge Base on the Advanced Customer Portal. Your customers will require a secure login in order to have access to the Knowledge Base.
Click here to for Knowledge Base setup.
Click here to learn how to create a Knowledge Base article.